Email Marketing with mailchimp
In this project, I planned and prepared a three touch email marketing campaign using MailChimp to promote the Udacity Digital Marketing Nanodegree.
Touchpoint #1
The following slide gallery outlines my email content plan for email #1.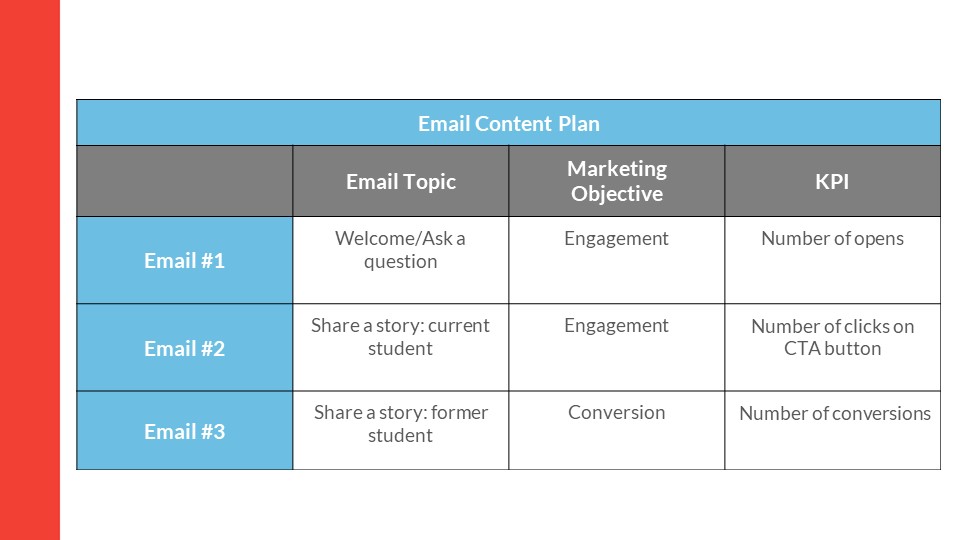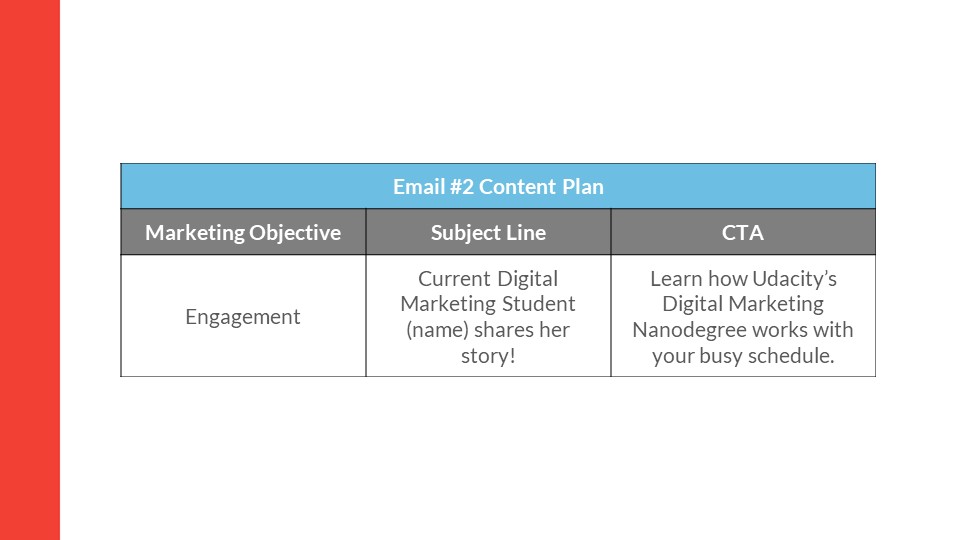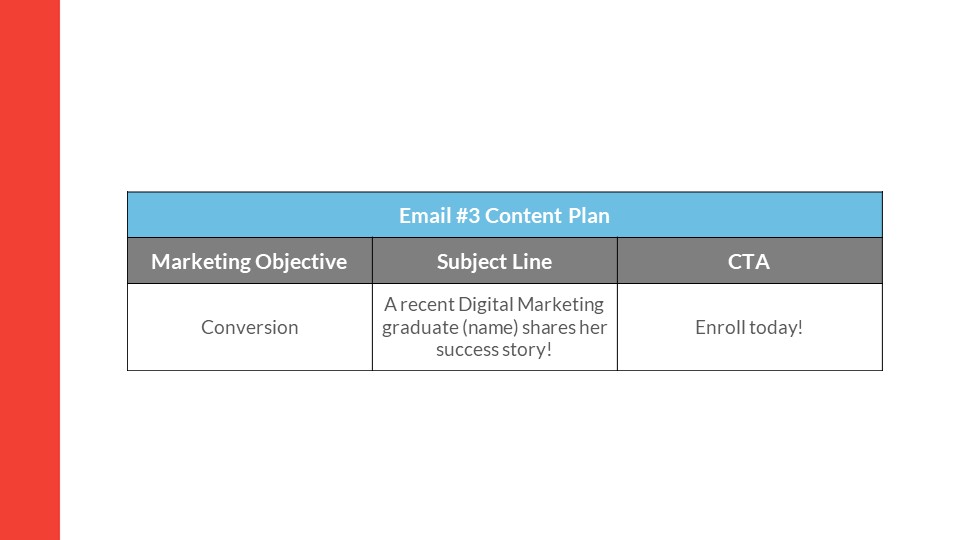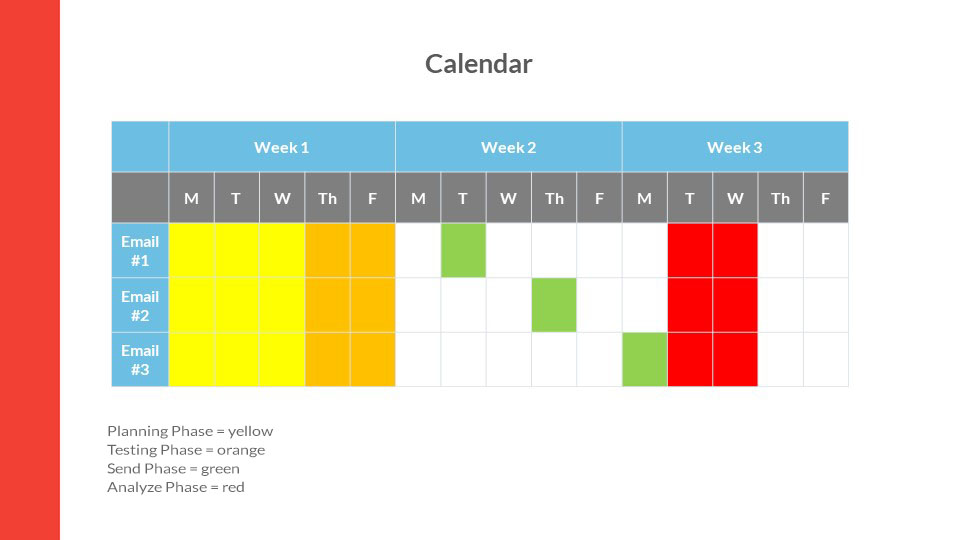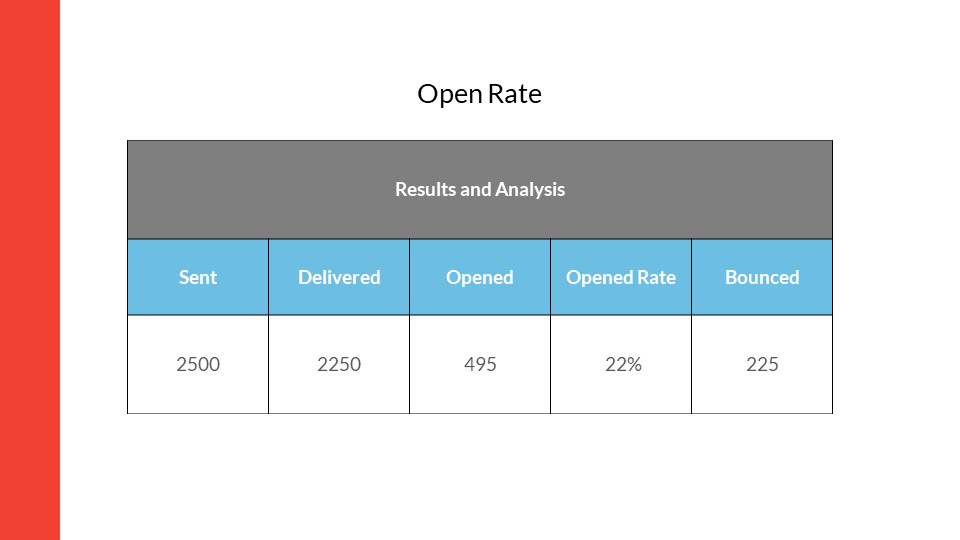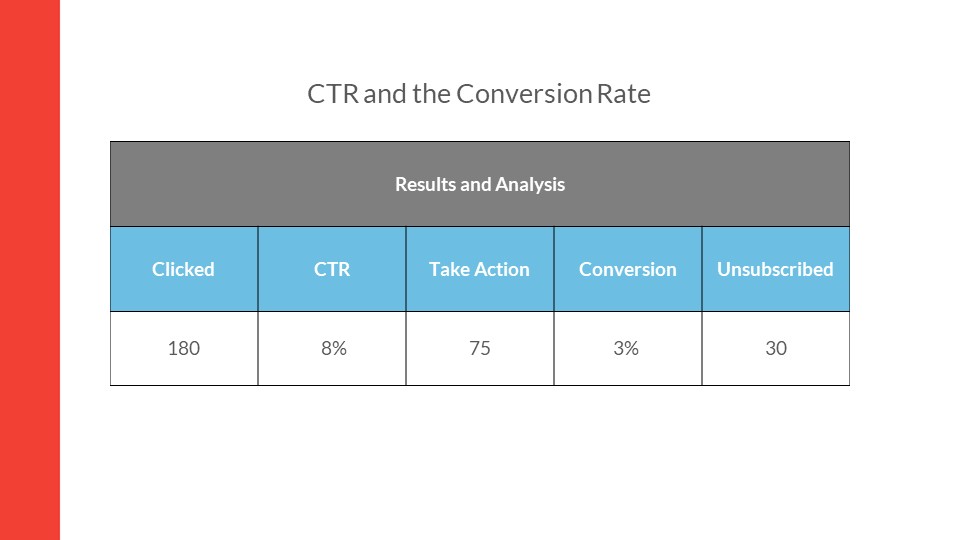 Email #1 Subject: "Are you ready to grow your business? Udacity can help."
A/B Testing
Since at times an email campaign may yield unexpected results, I've opted to plan for an A/B test to see which version of the email performs best. If the open rate on an email is low, then A/B testing the subject line is an excellent place to start. In anticipation of this, I will leave the "A" version as-is, but change the subject line of the "B" version to: "Interested in learning from top experts in the field of Digital Marketing?"
If the conversion is low, then perhaps a rewording of the CTA would be useful. One suggestion, "Follow Us on Social Media" (Include links to Facebook and Twitter)
Other Considerations
An unsubscribe rate is essential to consider when determining email send frequency. Too many emails may bombard the subscriber, whereas too little makes it difficult to build brand awareness. Balance is key. Additionally, the subject line must convey the content of the email. Deceptive subject headlines do not only lead to bad user experience, but it violates the CAN-SPAM Act. One preventative measure to maintaining a healthy list is to be upfront about the utilization of data (the email address). If, for example, an email address was entered to download an ebook, then it should be communicated the use of the prospect's address for other purposes, such as a newsletter or product offerings.
Touchpoints #2 and #3
For Email #2 and #3, I'd like to focus on storytelling. For Email #2, I'd like to highlight a current student's experience with the course, highlighting their struggles before taking the course, how the knowledge they've gained (so far) has served them well, and how they maintain work/life/and online education balance as a parent and entrepreneur. This post will include a portrait (hero) image of this person, looking directly at the camera and engaged with the online course in some way (perhaps sitting on a laptop). I hope that this post will inspire the reader enough to select the "learn more" link on the landing page.
With email #3 I'd like to continue the theme of social proof by highlighting the story of a student that completed the program, and how they have incorporated what they have learned into their business or a new career. I hope that this post will inspire the reader (mainly if they were on the fence) to enroll in the program. In this email I would like to change the color of the CTA button from blue to red, to express a sense of urgency.